The Objective Zero Impact forum
Posted on December 04, 2022
A new pavilion was introduced at the international packaging fair 'AlL4PACK Emballage Paris', held from 21 to 24 November.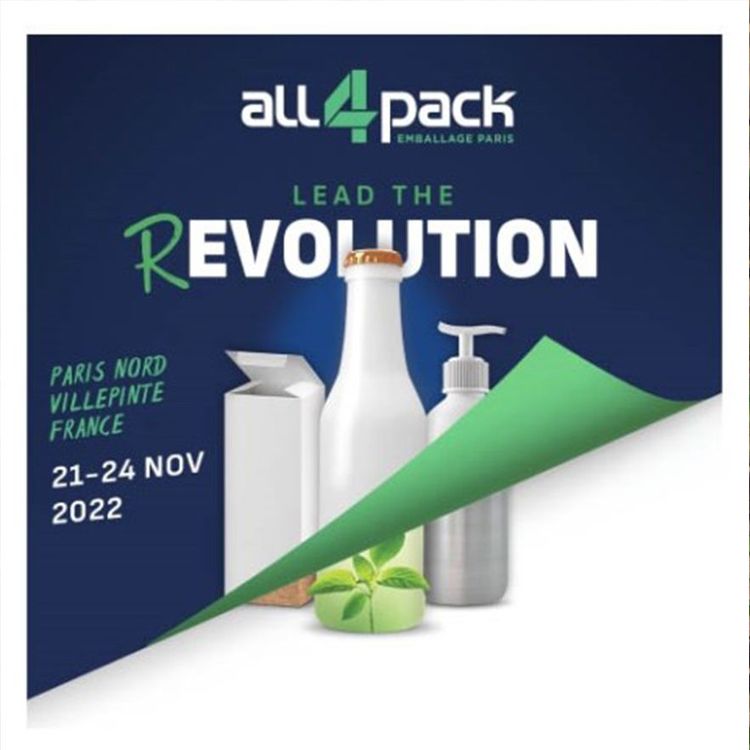 The 'Objective Zero Impact forum'. The Objective Zero Impact forum focuses on initiatives with a new impact on sustainable and responsible solutions in the field of packaging, processing, printing and intralogistics. It was set up as a platform for exchange and wants to be a think tank.
Objective Zero Impact aims to bring together the actors who provide innovative and flexible packaging solutions: new materials, new storage options in packaging design, advanced tools, etc. ALL4PACK Emballage Paris aims to help implement solutions already available, the co-creation of new environmentally friendly production and , distribution and consumption solutions.
To this end, the show has formulated 4 themes: • "Made by eco-design" • "Recycling is beautiful" • "Deposit return" • "The future is now"
A number of start-ups present in the ALL4PACK Objective Zero Impact space, show innovative solutions for packaging with new materials, reusable, advanced tools, special packaging design and more!
One of the start-ups present at the pavilion is Lyspackaging. A French start-up that bases its packaging products on the innovation of creating new materials from plants that compost without toxicity during biodegradation.
Source: All4Pack